PROOF that Gwenique posted from Dan's account.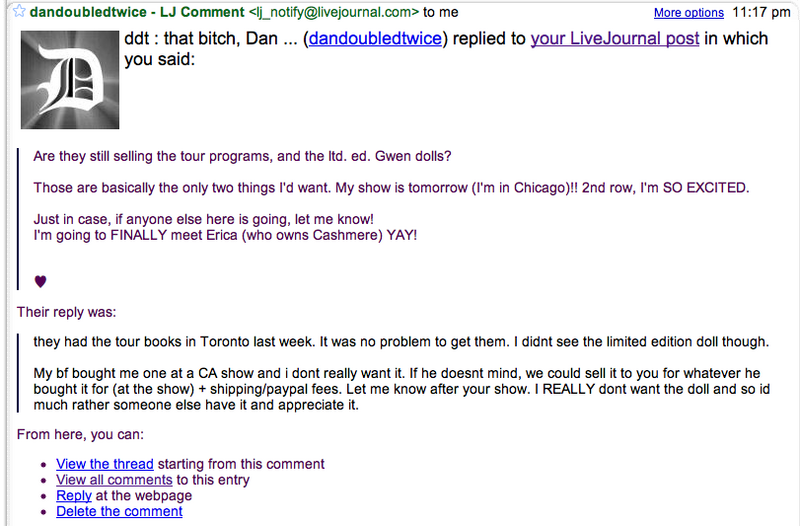 Dan does not live in Canada, or CA or have a boyfriend who does. She does. Nor has he been to any Gwen shows. The comment was deleted right after posting as well...
People can debate it and make all the LJ posts they want. The evidence is right there.
The End.